Abstract
Solid-state NMR methods with high resolution and sensitivity are presented for identification and charaterization of hydrogen-bonded 15N/17O atomic pairs in peptide samples. Indirect 1H detection under fast magic-angle spinning, and the stronger 1H-15N and 1H-17O couplings are leveraged to significantly improve sensitivity over previous methods that use direct 15N-17O interactions.
Content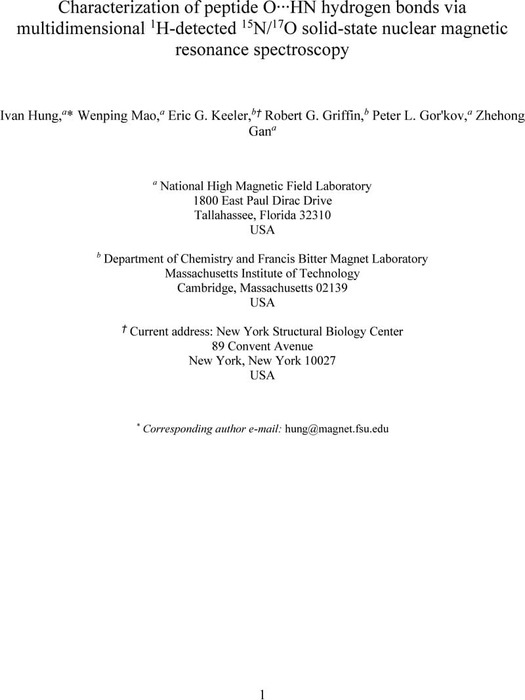 Supplementary material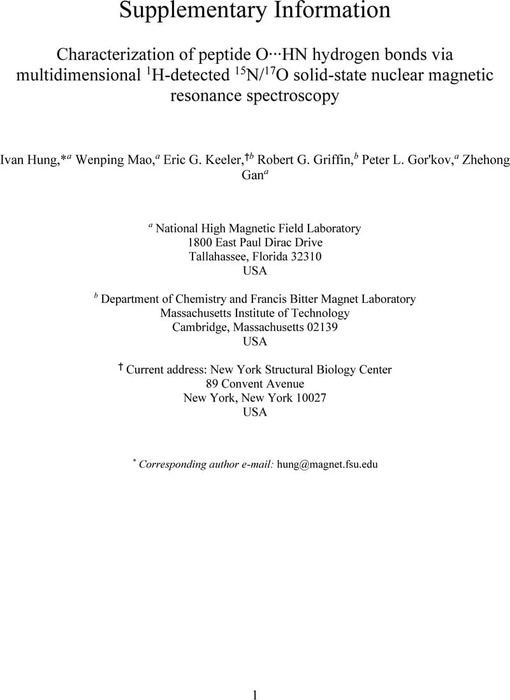 Additional experimental details.