Abstract
A recent article by Anderson and co-workers challenges our conclusions on the aromaticity of the four oxidation states of a butadiyne-linked six-porphyrin nanoring, ased on the experimental 1H-NMR data and some recent calculations they have performed using the BLYP35 unctional. Here, we show that BLYP35 should be taken with caution and demonstrate that the indirect evidence of a ring current from experimental 1 H-NMR data is not a definite proof of aromaticity.
Content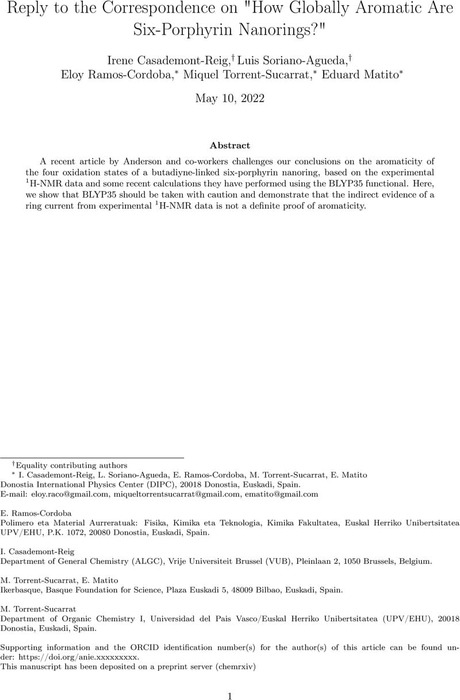 Supplementary material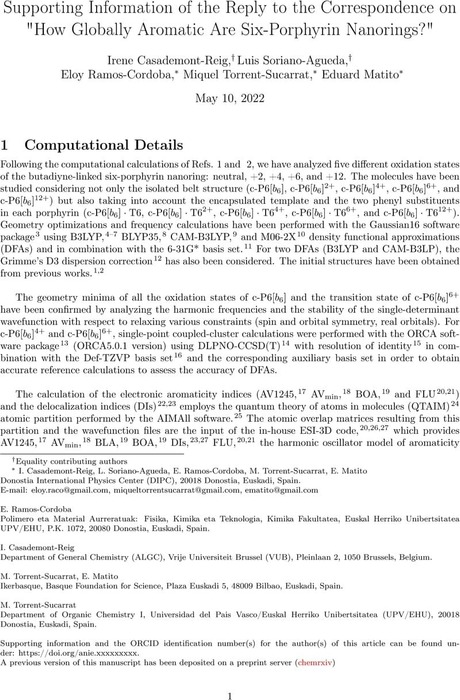 Supporting Information of the Reply to the Correspondence on "How Globally Aromatic Are Six-Porphyrin Nanorings?"