Abstract
2D/2D fusion of aromatic halves leading to a global aromatic is found in many polycyclic aromatic hydrocarbons. 3D/3D aromaticity is also found in fused boranes that follow the Jemmis' mno rule, but 2D/3D aromaticity is difficult or impossible to achieve.
Version notes
Changes done to answer the reviewer's requests.
Content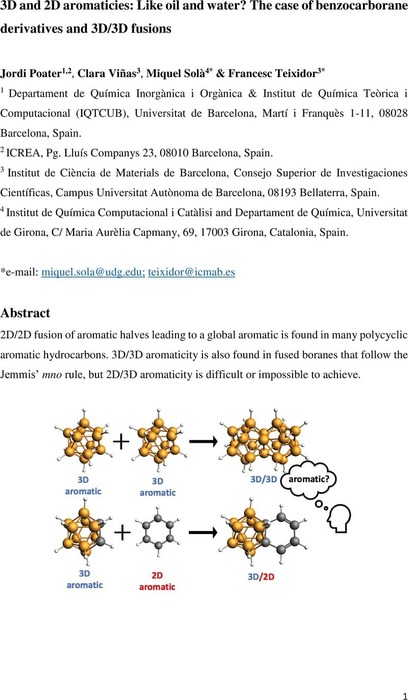 Supplementary material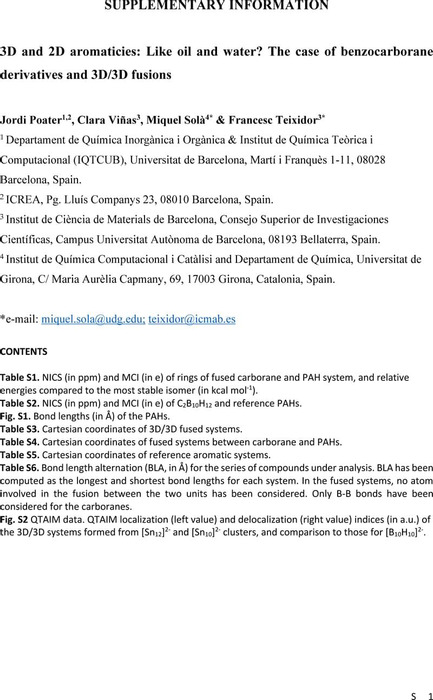 Supplementary information of "3D and 2D aromaticies: Like oil and water? The case of benzocarborane derivatives and 3D/3D fusions"