Abstract
A solvent-free method for the synthesis of novel p-nitrophenyl hydrazones was successfully developed. The condensation of the p-nitrophenyl hydrazine with aromatic aldehydes through this mechanochemical technique furnished three products (3a-c) with moderate to high yield. The developed method is eco-friendly, efficient, simple, and convenient and indicated high reproducibility, short reaction time, catalyst-free, simple workup, and afforded pure and unsolvated products.
Content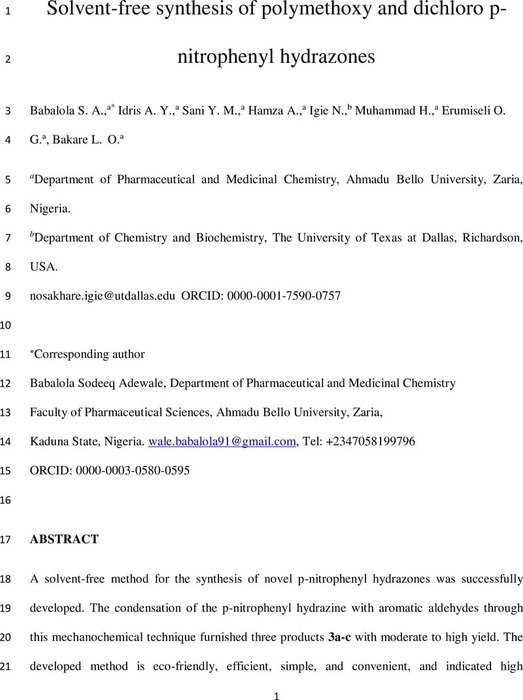 Supplementary material
FTIR, 1D, and 2D spectra of the synthesized compounds.