Abstract
The microscopic control of macroscopic phenomena is one of the core subjects in materials science. In particular, the spatio-temporal control of material behaviors through a non-contact way is of fundamental importance but different to accomplish. Herein, a strategy to realize remote spatio-temporal control of luminescence behaviors is reported. A multi-arm salicylaldehyde benzoylhydrazone-based aggregation-induced emission luminogen (AIEgen)/metal ion system was developed of which the fluorescence can be gated by the UV irradiation with time dependency. By changing metal ion species, the fluorescence can also be tuned. The mechanism of the UV-mediated fluorescence change behaivors was investigated and it was revealed that a photo-triggered aggregation-induced emission (PTAIE) process dominates the behaviors. The AIEgen was further covalently integrated into a polymeric network and the formed gel/metal ion system can achieve laser-mediated mask-free writing enabled by the PTAIE process. Moreover, by further taking advantage of the time-dependent self-healing property of hydrazone-based dynamic covalent bond, transformable four- dimensional (4D) soft patterns were generated. The findings and the strategy increase the choice of ways to manipulate molecules on the supramolecule or aggregate level. They also show opportunities for the development of controllable smart materials and expand the scope of the materials in advanced optoelectronic applications.
Content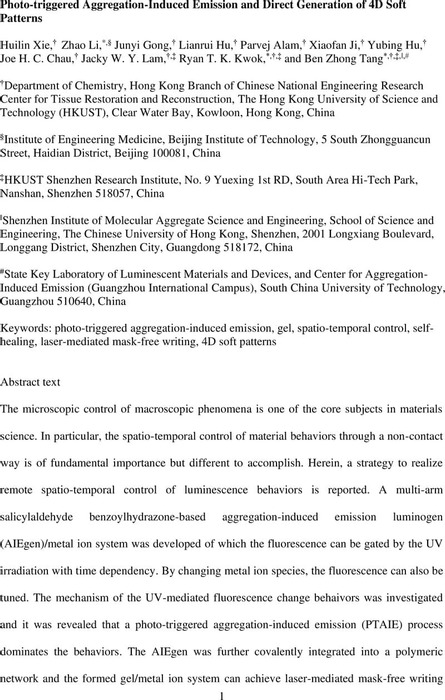 Supplementary material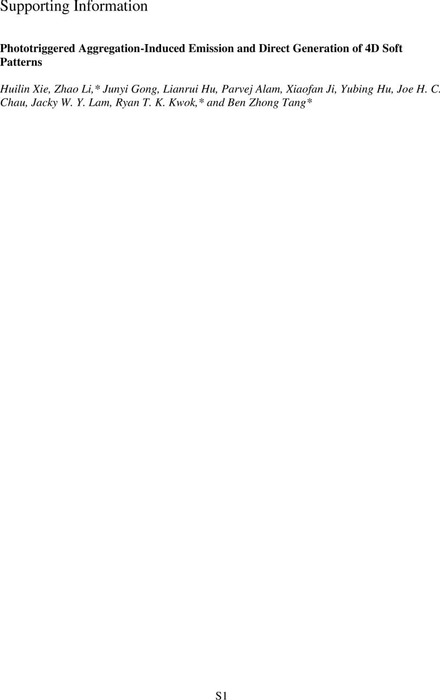 Supporting Information.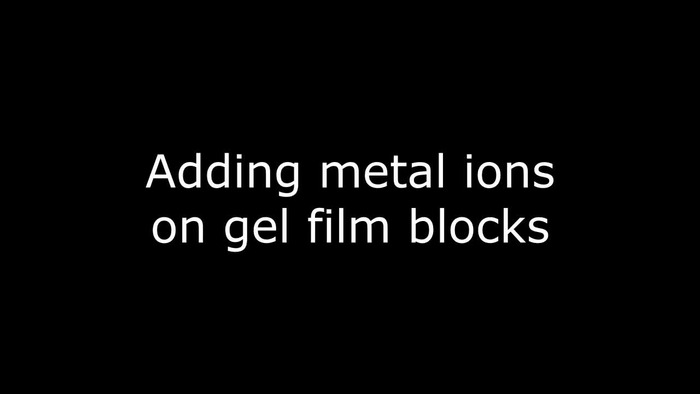 Movie 1.